Mark Andrew Borleis 1 is also known as Mark Andrew Pytellek.
In 2006 he claimed Magistrate White owed him 6.5 million for rejecting his defence and upholding the states traffic laws.
Mark Pytellek has been running paid workshops teaching sovereign citizen concepts under variations of the name "Solutions Empowerment" 2 for at least a decade. These workshops, according to a manual distributed at a 2009 workshop, teach attendees to use pseudo-legal documents to refuse to pay taxes or stop banks from repossessing property.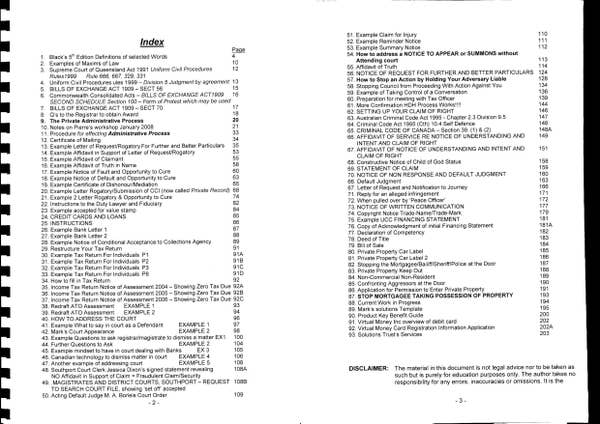 Among many other victims, he coached Paul and Christopher Rana to their inevitable failure in 2008, as seen in Australian Competition & Consumer Commission v Rana [2008] FCA 374: 3
"Paul Rana gave evidence at the plea hearing on his own behalf. He was asked to explain the bizarre documents which he filed on 19 October 2006. He explained that his son, Christopher, had received an unsolicited email about the way Paul Rana could defend himself in these proceedings.

Christopher Rana attended a weekend course for the purpose. A person called Mark Borleis [aka Ptyellek] convinced Christopher and Paul Rana that this was the proper legal path to undertake. In further answers in cross-examination concerning the documents filed on 19 November 2007, it was clear that Paul Rana understood their meaning, even though he accepted that he was following advice from the wrong people and that the documents were the wrong thing to do."
Despite a track record of consistent failures, Mark Pytellek had been granted power of attorney over the affairs of Michael John Hammer, and appeared for him in several of his failed cases, including In the matter of St George Bank – A Division of Westpac Banking Corporation [2015] NSWSC 2052 4 and St George Bank v Hammer (No 2) [2015] NSWSC 953 (at 28): 5
"Mr Pytellek tendered a Notice to Admit Facts filed and served on 19th March 2015 and the bank's notice disputing the facts. The "facts" sought to be admitted are a mishmash of the circumstances I have just recounted, and conclusions of mixed fact and law which the borrower sees as the foundation of his case. They do not bear recitation, and in any event, the bank disputed each and all of them."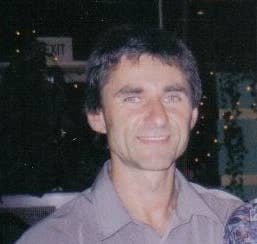 In 2011 Mark Borlais apparently had adopted OPCA "travelling" concepts which had led to incidents with the police. When Borleis appeared in Borleis v Wacol Correctional Centre [2011] QSC 232 6 he argued the "Strawman" duality and that he should be released because criminal litigation applies to his other half. He also argued the Magna Carta prohibits pre-trial detention. Borleis also explained that there were no outstanding charges because those had been withdrawn or settled as a result of negotiations with the Crown. All these arguments were rejected and habeus corpus was denied.
"Mr Borleis, who was brought to Court from the prison today, was allowed to make some submissions himself. He submitted that the Magistrate had no authority to deal with him. He seemed to distinguish between himself as a man in two different capacities and suggested that the law did not bind him in one of those two capacities. This rather esoteric and spiritual argument does not find any reflection in any provision of our law.

He also asserted that there is no entitlement under our law for anyone to be kept in custody prior to their conviction for an offence. That, again, is not the state of affairs under our law. A Magistrate is empowered to remand accused persons in custody until their trial. It seems clear that that is what has happened in this case. Appeals to Magna Carta and the Bill of Rights do not alter that situation. Nothing in either of those pieces of legislation is capable of affecting the operation of subsequent legislation which confers on Magistrates the power to remand in custody.

Finally, Mr Borleis submitted that the Magistrate lacked power because the charges which were before the Court had already been disposed of. By that he did not mean that they had been heard and determined in Court but rather that they had been withdrawn or settled as a result of negotiations between him and those who brought the charges. That is, no doubt, a matter which the Magistrates Court can deal with but I do not see at the moment how it could possibly be the fact that there was a compromise of a criminal or quasi criminal charge. Either the charge is withdrawn or it is not. In any event, there is nothing before me to suggest that the warrant which the Magistrate issued was in any way imperfect or that those who are carrying out the instructions in the warrant, that is to say the General Manager of the Brisbane Correctional Centre and his staff are detaining Mr Borleis wrongfully."
The same year in his other name in Pytellek v Evans [2011] QSC 210 7 he filed a habeus corpus application directed to an old age centre demanding release of his mother, Florida Borleis, pursuant to the Magna Carta. Florida Borleis had been diagnosed as having "high level dementia" and lacked capacity. Pytellek was not involved in the process that had led to Florida Borleis' being housed at the centre. Habeus corpus was denied because Florida Borleis presence in the centre was the result of a valid contract, and was not an unlawful detention.
A website dedicated to Mark's victims has surfaced online, called "Mark Pytellek's Organised Pseudolegal Commercial Argument" which is worth a read. 8 Mark Pytellek is under investigation by Queensland Police Service Financial and Cyber Crime Group (FCCG) for criminal fraud. (15 April 2019) 9
Following the COVID 19 outbreak in early 2020, Mark Pytellek was mentioned in relation to an alleged scam involving Solutions Empowerment. According to Cameron Wilson from BuzzFeed News Sydney: 10
"One of Australia's newest and most active anti-vaxxer groups is rallying campaigners against the new rules about flu vaccines and aged care facilities — and asking them to donate to a get-out-of-debt business run by a "sovereign citizen". An anti-vaxxer husband and wife leading the campaign against Australia's new rule mandating flu jabs for people entering aged care homes are spruiking an online service that charges people to add their name to a form letter so they can lobby politicians against vaccinations. The man behind the online service, Mark Pytellek, is a sovereign citizen — part of an extreme anti-government movement that doesn't recognise Australian law — who has spent more than a decade running workshops that promise to get participants out of debt.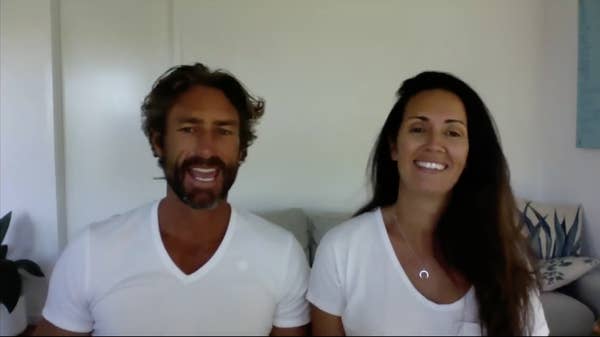 Longtime anti-vaxxer and chiropractor Anthony Golle, and his wife Kate Golle, run a 15,000-strong Facebook group that was launched just two weeks ago. Against the backdrop of the coronavirus pandemic, it has quickly become one of the most active online hubs of anti-vaccine organising in Australia. In a video posted to the group on May 2, the Golles lay out a three-stage plan for the group's campaign against the new rules about flu vaccines and aged care facilities, claiming fellow anti-vaxxers will be able to "empower" themselves by participating. The post has hundreds of comments from people tagging other users to share the message.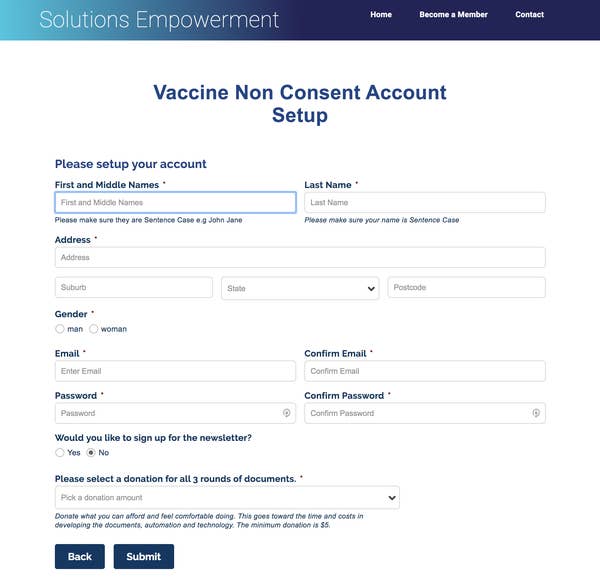 "This is not a 'please listen to us', it's not a petition, it's not anything like that. You're putting [the government] on notice that your intent is not consent," Anthony Golle said.
The group uses Facebook's social learning features to set group members' tasks and record their completion. Stage one, members are told, is to contact politicians using form letters that demand politicians follow the constituent's "will" and agree to be financially and criminally liable for any damage caused by a vaccine.
In the video, the Golles direct viewers to a website named Solutions Empowerment and a tool on it titled "Vaccine Non Consent Document Creator", where people can create customised versions of these form letters for a donation of between AUD$5 and $50. Many such letters are already circulating for free on social media. Solution Empowerment's document creator inserts the user's name, address and other details into templates for four different form letters. Users are instructed to then print these documents and send them by registered post to the prime minister, three federal ministers and Australia's governor-general.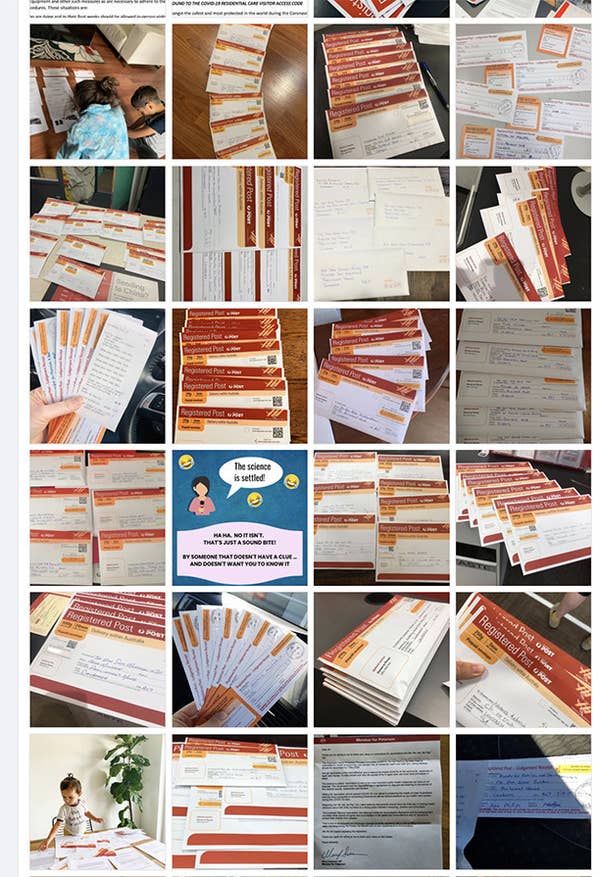 The money raised by the anti-vaccination form letter tool goes to Solutions Empowerment, according to a post from the Golles in the Facebook group. In the video, the couple also urged users to join the Solutions Empowerment membership program. Solutions Empowerment charges users USD$69.99 annually for access to advice on sovereign rights and vaccinations, as well as legal and financial matters. The website's third-party payment platform said there are more than 370 paying members. The website domain is registered to Mark Borleis, also known as Mark Pytellek. David Armstrong, who answered an email sent to Solutions Empowerment, declined to explain Pytellek's exact relationship to Solutions Empowerment. Pytellek is thanked in the Golles' video for his involvement in setting up the document creator.
It's not known how many people have used the document creator, nor how much money it has raised. The Golles, Pytellek and Armstrong did not respond to questions from BuzzFeed News about how many people have used the service. A video posted on Solutions Empowerment's Vimeo account showing people how to complete and send the forms has been viewed more than 1,200 times. If the comments section is anything to go by, people are contributing. Dozens of comments thank the Golles and say they've used the document creator and donated. "Must do this tomorrow," one Facebook user wrote, "will be $5 well spent."
.